So have you successfully got through the first two weeks of your keto diet and find yourself feeling confused about the upcoming weeks? Do you feel like your bursting with doubts and questions as to how to take the diet forward? Let us now dive into the meal plan for week 3 and week 4.
Week 3:
With your body having settles comfortably and keto flu long is gone, we can now attempt to fast a little. This means that you will supply enough fats to your body in the morning to sustain throughout the day and then eat only at dinner. This means that you fast track your fat burning rate in the body and also don't have to cook a meal for the afternoon every day. The suggested time gap between the two meals is around 12 hours. The body will now enter the 'fasting state'. In this stage, the body breaks down any excess fat that is stored in the body to produce energy. This is because we do not provide any carbs to our body to cater glucose for its energy needs. But remember not to starve yourself off. Keep your calorie intake constant but just increase the time between the meals. If this kind of fasting is not working out for you it is alright. You can always stick to the previous diet and still lose weight considerably.
Breakfast:
Breakfast must be packed with fats such as coconut oil, butter, and heavy cream. Your calorie intake must make up for the lack of lunch in your routine. This can also make you not experience hunger until dinner time. Remember to keep drinking water and stay hydrated.
Dinner:
For dinner continue the same as the previous week. Consume meats, vegetables, and salads as usual. This week you may even include a low carb, tasty dessert in your diet.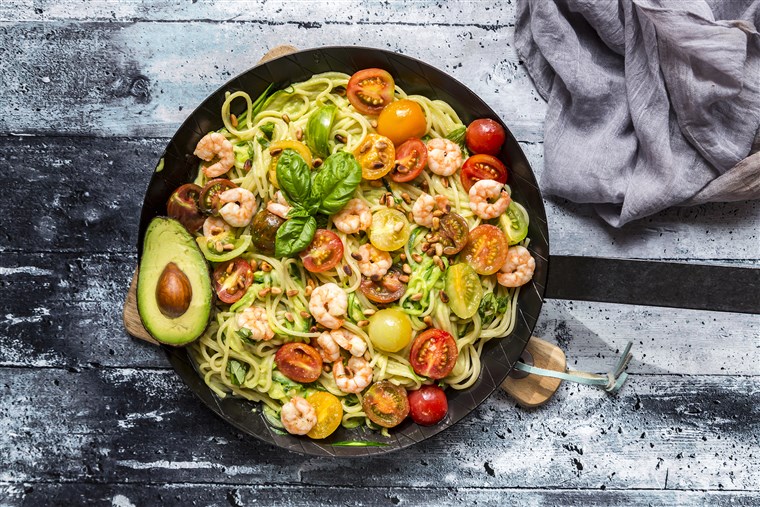 Week 4:
If you could fast through the whole of last week, it is time to slightly increase the pace now. Now you can skip two meals a day and let you Ketosis do the job. Water should be your constant companion on this mission. Keep drinking teas, flavored waters, and other liquids constantly. Your body will adjust to this new scenario and start burning more fat accumulated in your body to produce energy. If you haven't been able to keep the fast on week 3 it is not an issue. Proceed with the same diet as week 2 and you should be fine. For dinner, you are open to experimenting and trying new things. This being your only meal of the day, you should consume all your calories in this one single meal. On the brighter side, you get to taste more of your tasty low carb desserts during this week.
Breakfast:
Though you are not exactly consuming any breakfast, you can consume tea or some liquid to keep you hydrated through the day. Remember to do the same during lunchtime as well, to keep your body convinced that your stomach is full. It is recommended that you drink at least 4 liters of water per day in this phase.
Dinner:
Consume a lot of that tasty dessert that you have prepared for this part of your keto diet. Dinner time is when you can consume your healthy and fatty food and eat to your heart's content.